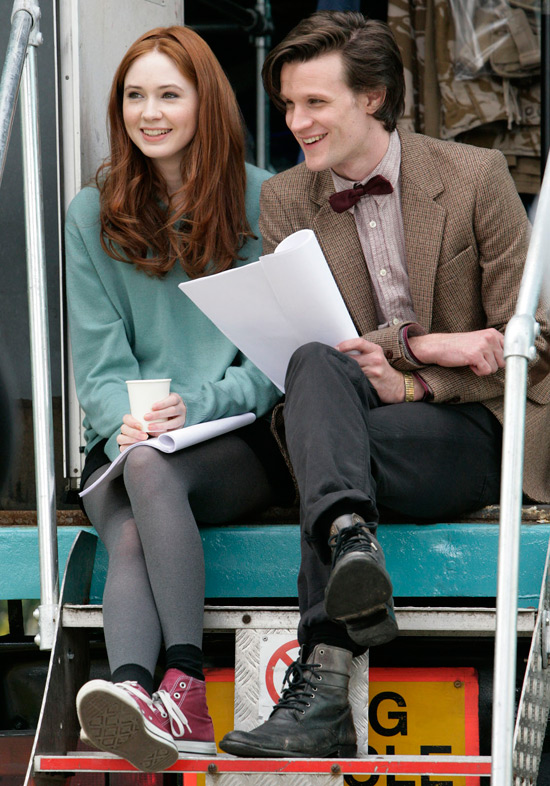 Filming on the new series of Doctor Who with Matt Smith has got underway in Cardiff and this is one of the 1st images issued.
Sorry... I dont like the look of the new Doctor... Bow-ties? Fuck off.
He looks like a bloody geography teachers!
Damn it i'm missing David Tennant already, he at least looked like a sexy history teacher.
Oh and apparently Karen Gillans companion name is Amy Pond.
Pond? ehhhhh
I despair.