The World of DC comics meets the mind of Richard OBrien.
Batman as Dr. Frank-N-Furter is just INSPIRED as far as I'm concerned.
I'd love to see an animated version of this... It would be the campest nerdiest thing the DCU would ever have created.... Ahhhhh one can but dream.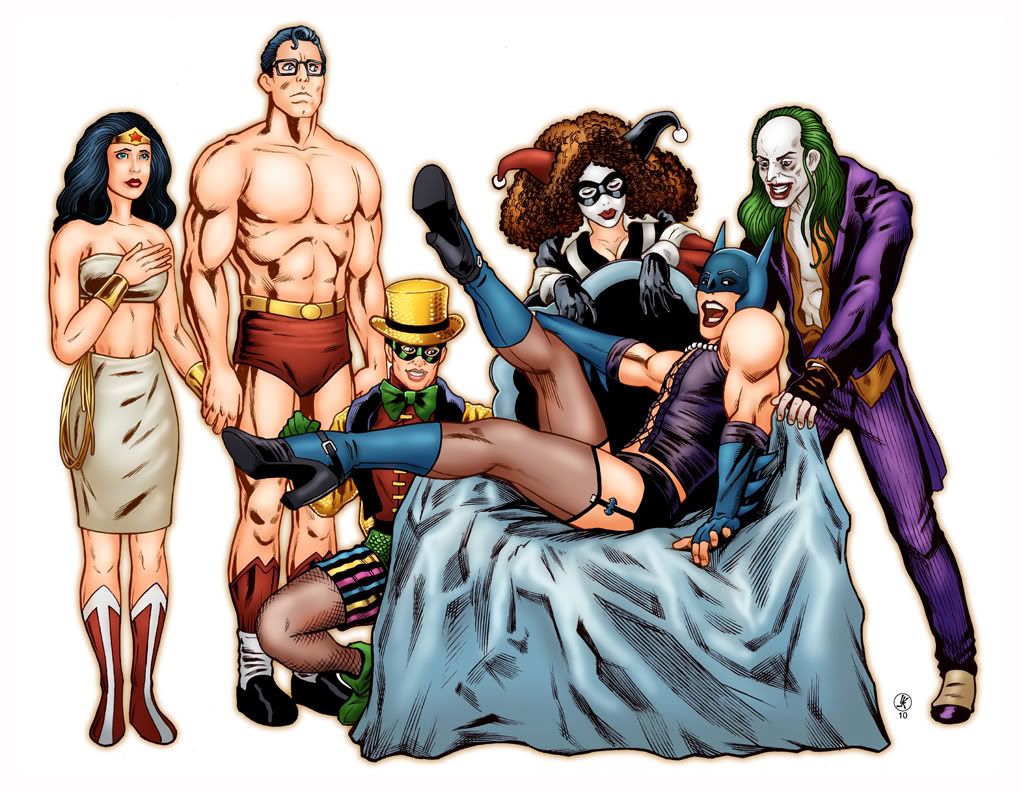 This mash was created by Leigh Kellogg. There are more examples of her fantastic art
here
.